ocenaudio is a cross-platform, easy to use, fast and functional audio editor. It is the ideal software for people who need to edit and analyze audio files without complications. ocenaudio also has powerful features that will please more advanced users.
This software is based on Ocen Framework, a powerful library developed to simplify and standardize the development of audio manipulation and analysis applications across multiple platforms.
The development of ocenaudio began when a brazilian research group at the Federal University of Santa Catarina (LINSE) needed an easy-to-use audio editor loaded with features such as multiple file formats support, spectral analysis and audio signal generation. ocenaudio development focuses primarily on usability, providing the user with a cohesive and intuitive audio editing and analysis tool.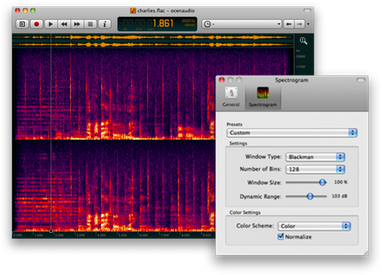 ocenaudio tar.gz ("deps" included)
https://www.mediafire.com/file/k44m74kt ... ar.gz/file
only extract and activate all modules
If you use DE based in Qt5 as KDE5 not need activate qt5 module
Enjoy!