Xfce Panel Profiles (xfce4-panel-profiles) is a small (82kB) tool to manage Xfce panel layouts.
This tool makes it possible to backup, restore, import, and export these panel layouts.
more info:
https://docs.xfce.org/apps/xfce4-panel-profiles/start
screenshot porteus 5 final: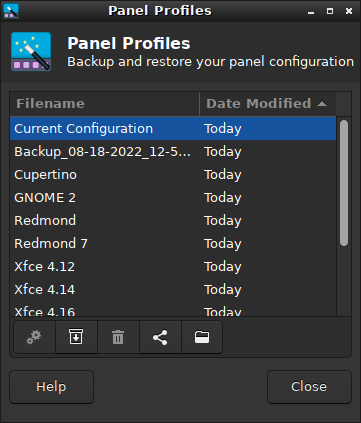 Download
How to download ( german file hoster)
wait 15 seconds "Dein Download wird jetzt vorbereitet." (Your download is being prepared)
click "Jetzt zur Download-Seite" (now to the download page)
click "Dein Download steht nun bereit. Klicke hier, um ihn zu starten."
(Your download is ready. Click here to start downloading it)