Yes, I like to monitor my system.
CPU usage and Temp is permanently shown in the panel.
There are panel plugins in xfce to do this - nothing new.
But I wanted some more -- time for conky.
(I wanted to know if something gets written onto the usb-stick (it shouldn't))
Note: This conky shows what I wanted to have.(See screenshot)
One can do a lot, and i mean a lot, more / different.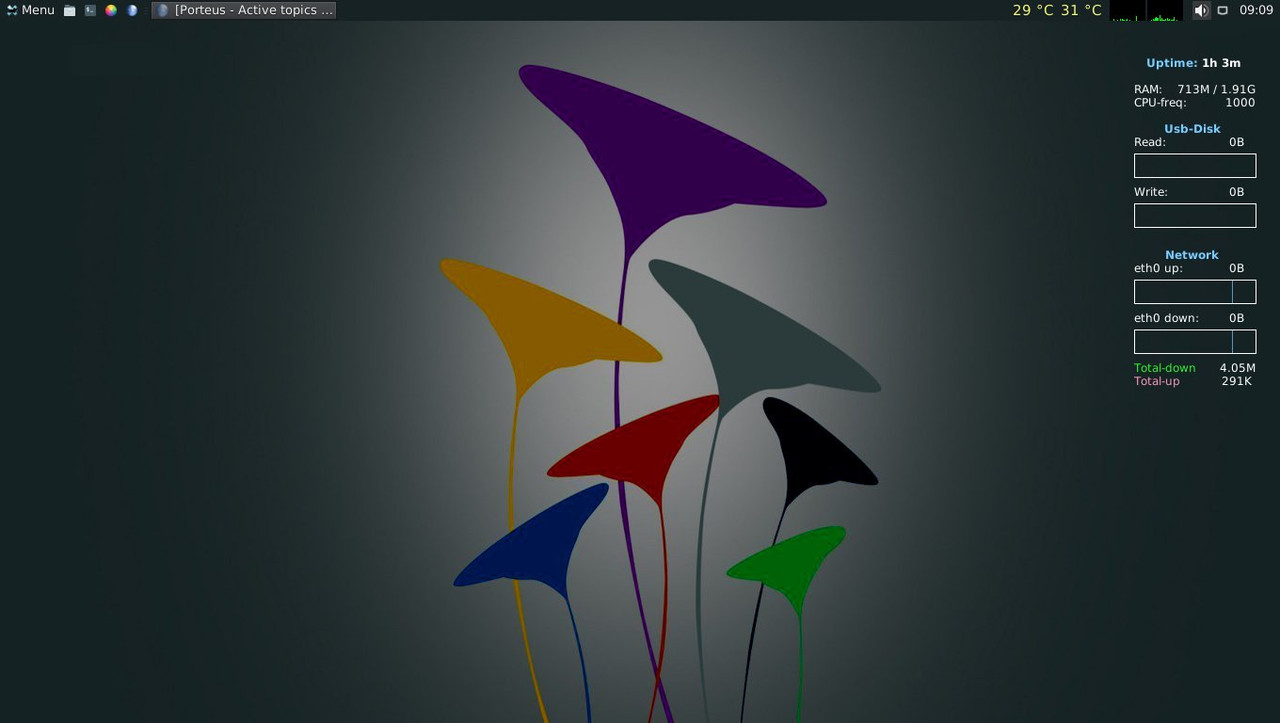 btw
The Network graphs are only shown when the Network is actually up.
So far so good, but I do not want to see this conky all the time.
now what?
I want a clickable switch to toggle conky on/off!
One way would be to create a .desktop file for an menu entry,
but I prefer a launcher in the panel.
Here we go:
First we need a "Function" which can do the on/off -- a script:
Code: Select all
#!/bin/sh

# click to start, click to stop

if pidof conky | grep [0-9] > /dev/null
then
exec killall conky
else
exec conky

fi
give the script a name [toggle-conky.sh] > make it executeable and copy it into /usr/local/bin/
2nd step - create a launcher:
right-click on panel > add new item > add a launcher > right-click the new launcher > properties
> in general tab click "add a new empty item" [see screenshot] > save.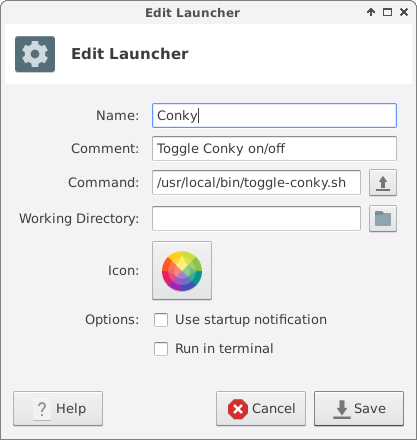 That's it.